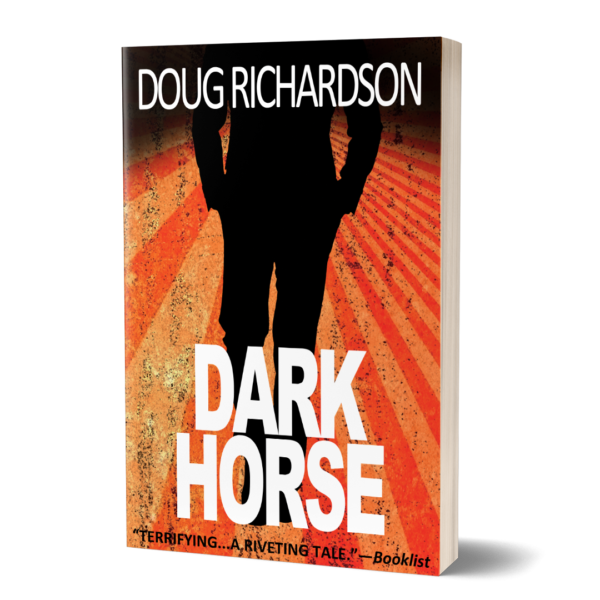 Just how low will one politician go?
Crusading Texas lawyer Mitchell Dutton is running for the U.S. Congress – and is a virtual shoo-in come November. But his opponent has different plans.
The opposition nominee, Shakespeare "Shakes" McCann, is an almost total unknown – a dark horse candidate with no past and no principles who has come out of nowhere to challenge Mitch Dutton. There is no weakness McCann will not exploit, no secret he cannot expose. He will lie to reporters and newscasters, alter photographs and circulate fraudulent documents. If all else fails, he will resort to violence.
And no one is safe – not Dutton's friends, his colleagues, his beautiful, vulnerable wife…not even the leaders of McCann's own party. There is nothing the dark horse won't do to get elected.Now front-runner Dutton is running scared.
Because Shakespeare McCann would kill to be congressman…
"Imagine Stephen King collaborating with Bob Woodward, and the result might be Dark Horse."
—St. Louis Post-Dispatch
"Terrifying…a riveting tale."
—Booklist
PURCHASE LINKS
SIGN UP HERE TO GET DOUG'S NEWSLETTER
AND NEVER MISS A NEW RELEASE