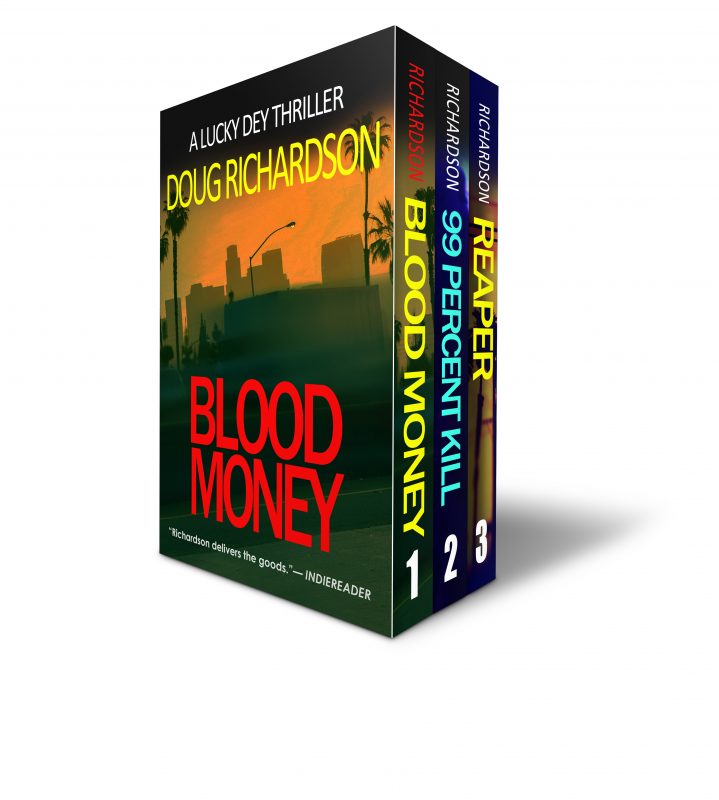 Buckle up for over 1,000 pages with the protagonist fans compare to Harry Bosch, Joe Pike, Mitch Rapp, Jack Reacher, and Dirty Harry.
This Amazon-exclusive boxed set edition contains the first three ebooks in the Lucky Dey Thriller series.
Los Angeles Sheriff's Deputy Lucky Dey knows better than anyone that in some corners of "Luckyland"—an L.A. landscape where the lights are bright, but the edges can be dark, perilously frayed, and populated with a mix of human predators, amusing losers, and ambitious fringe dwellers—no lives matter. Lucky's bad habit for ignoring policy combined with his instincts to defend society's broken is a recipe for havoc that can leave the corrupt accounted for and the bad guys scrambling for cover.
Order Now!